This page is also available in: Welsh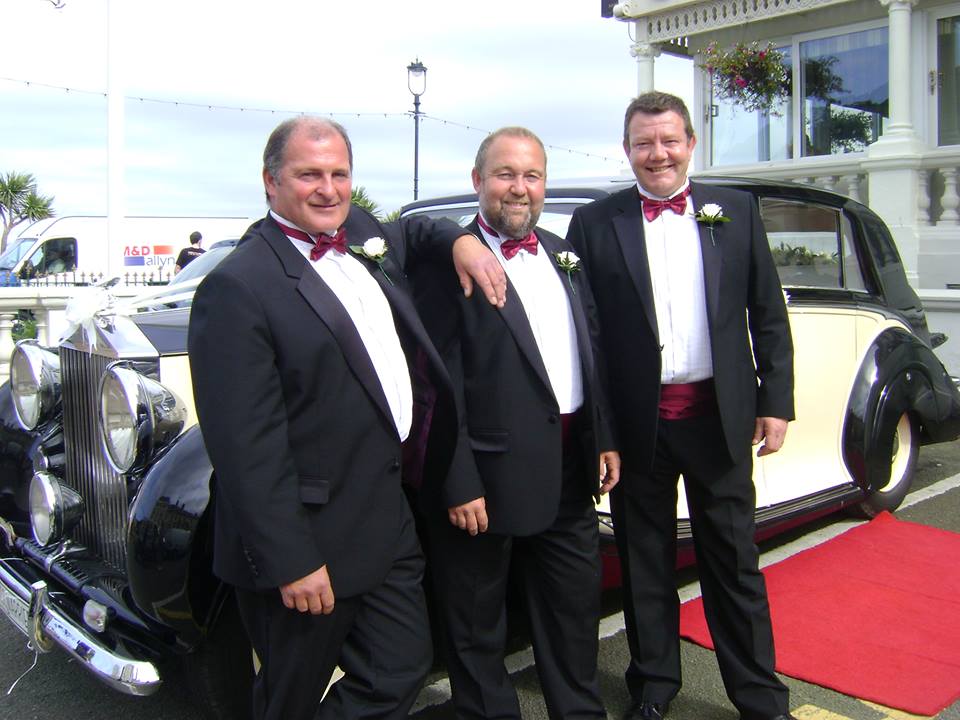 The addition of a live performance to any special occasion is not only something that people will talk about long afterwards but is hugely moving and adds that unique and special touch. "The musical programme for your special occasion is unique to you and we will perform the songs that you choose for your wedding  in a heartfelt and moving way that you will remember forever. Trio Canig are the perfect touch of class for your special day. With over twenty years training from eminent vocal coaches Colin Jones and John Daniel, the three have a vast experience of performing at events throughout Europe and beyond. The Trio, have performed in private and public events in Los Angeles, Rome and recently The British Embassy in The Kingdom of Saudi Arabia as well as venues far closer to home. We constantly perform in weddings throughout North Wales, Cheshire, Manchester, The Midlands and are able to travel throughout the UK and beyond.
Trio Canig will entertain your wedding guests as they arrive, during the Bridal Procession, the signing of the register, as the happy couple depart for the festivities and of course at the Drinks Reception. The choices are all yours. We will also, of course, as part of the big day, contribute fully to any congregational singing. We understand that this will be the most important day of your life. We want to make it perfect by helping you choose the best songs for your special day. We perform in many languages including Welsh, English, Japanese, Latin, Spanish, Italian. Language is no barrier. Why not e-mail us with your musical wish list. We love being part of happy occasions; let us be part of yours.
Repertoire available on request
UK Bridal Directory
Trio Canig
Celebration Events
Andrea at Fabulous Day
Dave Willis Photography
Pensans Photography
Wedding Photographer in North Wales
Alex Miller Wedding Photographer
Bron Eifion Country House Hotel
The Oriel House Hotel, St Asaph
Chateau Rhianfa